For over 10 years, Spring Branch ISD PreK, Panda Path, has participated in raising funds for St. Jude's through a "Trike-a-Thon." As we always seek to do at the Spring Branch Family Development Center, we work to bring everyone's gifts to the table. Because everyone worked together, $1137 will be donated to St. Jude's.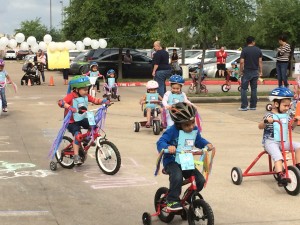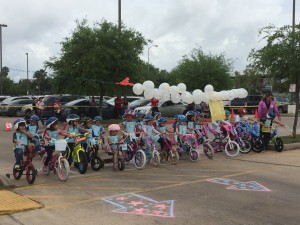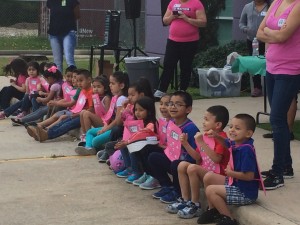 Rotary Club of Memorial-Spring Branch has a passion to see that children are safe; they provided 37 helmets for the children who did not have them, they also gave a matching grant of $500. Our own SBFDC Executive Director, Ricardo Barnes, has a lot of experience working on bicycles and wants to make sure all are functioning well for the children, so he worked on over 100 bikes to (re)condition them. Panda Path Principal, Sara Hannes, loves to give children and parents opportunities to be a part of something bigger. Panda Path Nurse, Diane Barrera, organized the event and worked with the parent volunteers. And, the Panda Path students and parents worked to raise money for each lap the child committed to race. The week before the event, St. Jude's and Texas Children's comes out to give a bike safety lesson.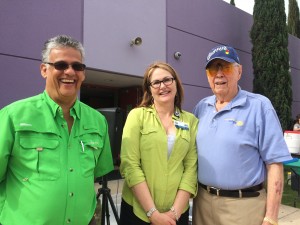 Everyone walks away with something valuable from the day. The Panda Path children begin to develop the understanding that we can accomplish more by working together – they raised $637. They also had the opportunity to share their bikes with students who may not have one, and they had the support of their supportive parents in raising money and celebrating with them on the big day. And, all was done safely with protected heads and tuned up bikes!