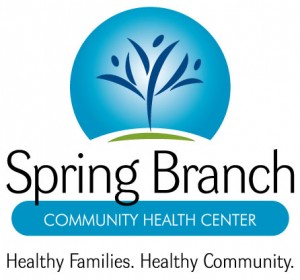 Spring Branch Community Health Center (SBCHC) is a leading, private, non-profit community health center with more than 20,000 patients in West Houston. The uninsured and under-insured can access high quality, comprehensive healthcare services at SBCHC.
The Spring Branch focus area is largely low-income, Hispanic and Spanish-speaking. Recent immigrants make up nearly half of the Hispanic population and over half of the community is at or below 200% of the Federal Poverty Level. The client base suffers disproportionately from obesity, diabetes, asthma, high rates of unintentional injuries and teen pregnancy.
Part of the impetus to start the SBCHC stemmed from realizing that, within Spring Branch, there were 22 medical facilities with 88 specialists, with none offering health care services to the poor on a sliding fee scale. In collaboration with Spring Branch Family Development Center leadership, this disparity in access to care motivated Spring Branch community leaders to take action, and form the SBCHC in 2003.
By collaborating, on-site, with Spring Branch Family Development Center, the Spring Branch Community Health Center offices are within walking distance to a high concentration of their target clientele.
At SBFDC, the Spring Branch Community Health Center provides services in: Adult Medicine, Behavioral Health, Laboratory, Pediatric Services, Prenatal & Postpartum Care, and Women's Health.
To make an appointment, or for more information, call: 713-462-6545, 8am-5pm, daily.
---
Clinic Hours at SBFDC:
8am-5pm – Monday, Wednesday, Friday
8am-8pm -Tuesday, Thursday
9am-1pm – 1st & 3rd Saturday
---